What Kinds of Businesses Empire Flippers Sell?


In 2020, we sold 298 businesses through our M&A brokerage. This is by far the most transactions we've done in a year since we started tracking data for the industry report.


By comparison, we sold 272 businesses in 2019, 274 in 2018, and only 198 businesses in 2017. We grew our transactions by 10% compared to last year but increased our total sales amount by 66%.


These transactions included many business models. But which one created the most revenue on our marketplace?


Here is the revenue breakdown for 2020 based on the business models sold:


In 2020, the ecommerce category made up 78% of the total revenue on our marketplace. Content sites were a distant second at only 17%.


12


This trend is consistent with the last three years of data. Ecommerce as a whole is growing in leaps and bounds every year.


Here is the breakdown for 2018: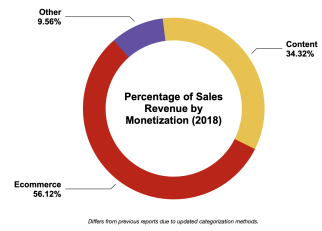 In 2019, ecommerce represented 65% of our marketplace, with content sites falling to 29%. Here's the breakdown for 2019: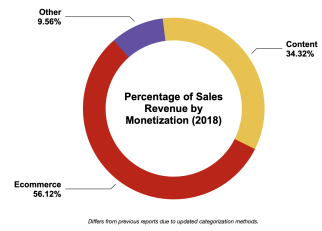 13


As you can see, the trends are still upwards, but ecommerce is the biggest winner when it comes to the sheer dollar amount being transacted. We ended 2020 with 78% in the ecommerce category, and it is very likely that this number will continue to increase in 2021.


What is most interesting here is the breakdown of what is actually selling within the ecommerce category. Similar to how Amazon Associates make up the lion's share of content sites being sold, FBA businesses make up the lion's share of ecommerce businesses being sold.


In fact, FBA has a far larger hold on the ecommerce space than Amazon Associates has on the content space.


The following is the breakdown of these two categories into their sub-business models: Revenue from Content Sites:




Amazon Associates: 10.54%


Display Advertising: 4.00%


Non-Amazon Affiliate Sites: 2.40%


Revenue from E-commerce Stores:




FBA: 67.94%


Traditional Ecommerce: 8.39%


Dropshipping: 1.22%


Amazon FBM: 0.09%


As ecommerce, specifically FBA, is gobbling up the market share in terms of revenue, the "Other" category has dipped again. Other business models made up only 5.43% of our revenue in 2020, which is the lowest it has ever been. It is not dramatically lower than it was in 2019, however, when other business models represented 6.25% of the marketplace.


Our marketplace has been receiving a lot of interest from FBA entrepreneurs as the word has gotten out about the amazing exits these FBA businesses can make. While our marketplace is open to almost every online business model out there, the data from 2020 has made it clear that we've become the go-to M&A broker for FBA businesses.


Now that we've broken business models down by revenue, what about quantity?


Revenue is only one part of the equation for a solid report. A report could feature $15 million worth of transactions, but those transactions could be the result of the sale of only two large businesses. As the business size grows on our marketplace, so does the actual quantity of businesses sold.


In 2020, we sold 298 businesses, which is the most we've ever sold in a single year. Here is the breakdown of the business models sold on our marketplace in 2020: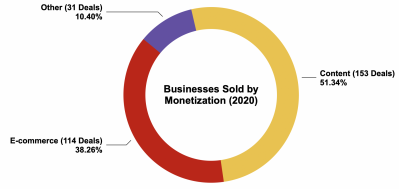 14


This breakdown departs from the revenue breakdown presented earlier in a significant way. In terms of the quantity of businesses we sold in 2020, content remains the top business model. Content businesses represented 51.34% of our total marketplace transactions, with 36.24% being Amazon Associate sites specifically.


Ecommerce, on the other hand, represented just 38.26% of transactions completed on the marketplace. FBA gobbles up almost that entire percentage, sitting at 32.55% of the total marketplace transactions.


It is interesting to note that 21% more Amazon Associates and 24.36% more FBA businesses were sold in 2020 than in 2019.


The data has a clear message here. Demand for both of these business models grew significantly in 2020, and while the inventory grew in pace with that demand, FBA businesses were ultimately far larger revenue-wise. This makes sense considering the scalability of FBA businesses.


In 2020, there were also more lower-end marketplaces that popped up specifically for content businesses. This has fractured the market somewhat, or at least we thought it would fracture the market. However, in reality, the increase in marketplaces didn't actually encroach much on our market share.


We consistently listed and sold more content sites than anyone else in the M&A online business industry in 2020. The volume of transactions for content sites reached 153 businesses bought and sold on our marketplace over the course of the year.


To download the State Of The Industry Report by Empire Flippers click here: DOWNLOAD